If you have or are considering setting up a flexible returns policy, it's really useful to be able to report on the usage of this scheme. This means you can keep track of how many returns you're processing, as well as why tickets are being returned, and what customers go on to do after they've returned their tickets.
We know a lot of organisations might not have offered a flexible returns policy before now, so we've created this article to walk you through what you'll want to consider when setting this up, as well as to explain how you can use features within Spektrix to help report on usage of the scheme.
In this article, we'll cover:
Things to consider when setting up a flexible returns policy
If flexible returns aren't something your organisation has offered before, you'll want to consider how you're going to do the following:
Measure how many customers take up the returns policy

Measure how much ticket revenue is returned

Analyse the reasons customers give for their refunds

Analyse what customers who returned their tickets went on to do later

Get in contact with customers who've taken you up on the policy
Thankfully, all of this is possible in Spektrix using Ticket Attributes, reporting and Customer Lists!
You can customise exactly how you do this, but we'd recommend you store two bits of information against a returned ticket:
The Refund Type

, e.g. exchange, refund to a customer's credit card, refund to Account Credit

The Return Reason,

e.g. the customer was ill/self-isolating, couldn't make the performance for another reason
Setting these up as Ticket Attributes will make it easy to report on returns, as well as to segment customers based on them, too.
Setting up Ticket Attributes to track refund types and return reasons
Custom Attributes can be held against most concepts within Spektrix and are a customisable way for you to store additional information on your system. You can set up Ticket Attributes in Spektrix in Settings > Attribute Templates – just choose Ticket from the menu on the left-hand side, then click New Attribute Template.
You'll want to set up two dropdown list Attributes – Refund Type and Return Reason – both with dropdown values based on your own policies: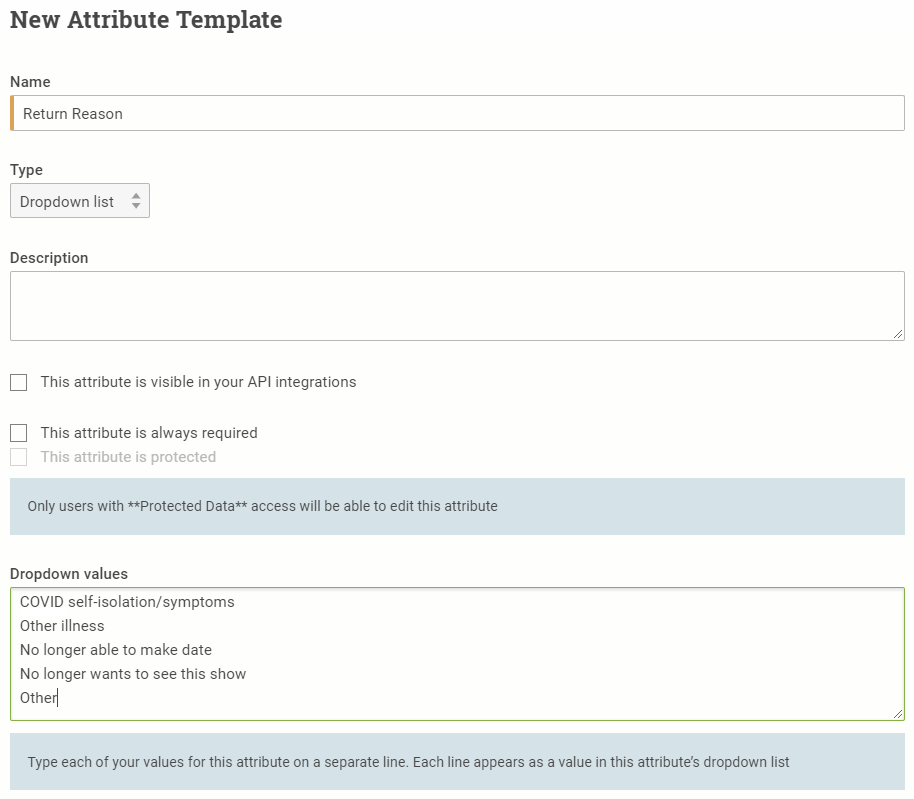 You don't need to make this Attribute visible in your API integrations. You also shouldn't tick the This attribute is always required check box, as it will only be used when returning tickets.
Recording Ticket Attributes against returns
When you return tickets, you can now record this additional information against them.
NOTE: make sure you add these Ticket Attributes to the tickets before you return the tickets; once they're returned, you can no longer add this additional information.
Find the order which contains the tickets you want to return, select the tickets, then click arrow next to the Print button and select Ticket Attributes from the dropdown menu: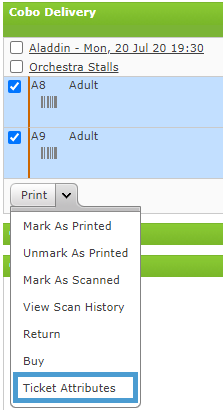 Choose the appropriate value for your Ticket Attributes in the pop-up dialog box: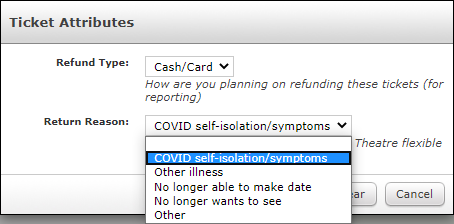 Click OK, then return the tickets as normal.
With this information stored against each ticket you can now report on how your policy is being used.
You'll probably want to request a custom report from Spektrix to analyse the data you collect; for example, you might request a report that allows you to report on your flexible refunds policy per-Event like this: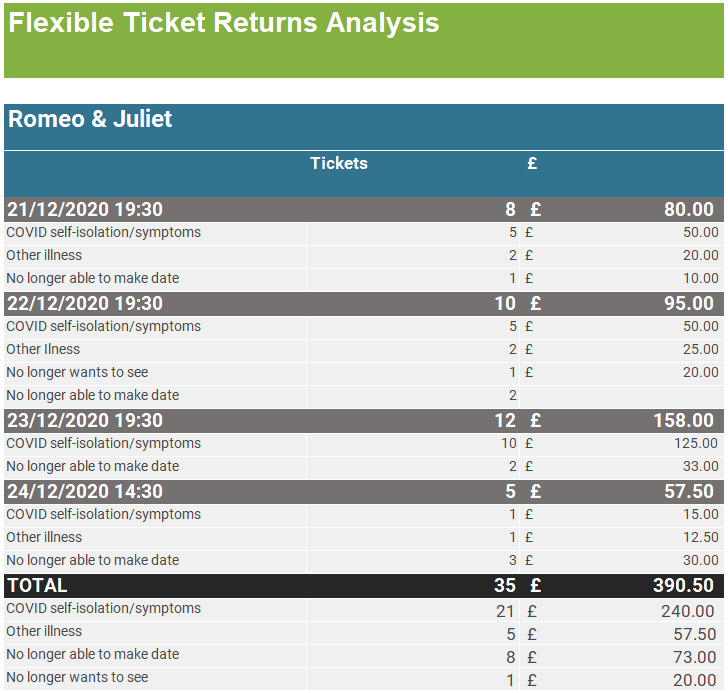 You could also use a Purchasing Segment in a Customer List to segment on customers with returned tickets with these Ticket Attributes. For example, you may want to segment on everyone who had a ticket refunded to credit yesterday: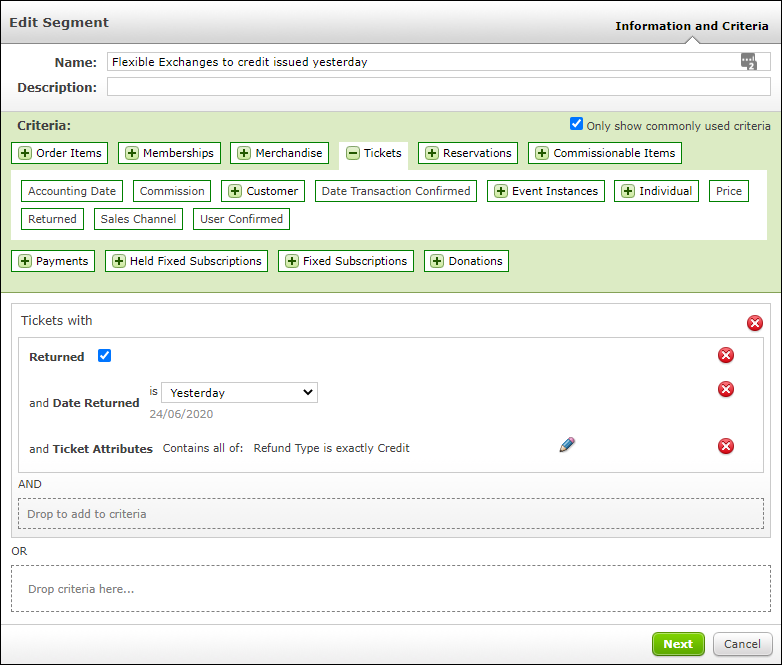 You may then want to use this Customer List to:
Contact customers who had a flexible return within a date range in order to encourage them back to your venue; you could even automate this with a Scheduled Customer List
Take customers who had a flexible return within a date range and run them through a report

to see what they then go on to spend later
***
For more advice on any of this, please get in touch with our Support Training and Consultancy Team.