This article is relevant to Spektrix users in the US who accept payment by credit or debit card.
When taking card payments in the box office, you will need one or more PIN Pads (also known as Chip Readers, Chip & PIN machines or PEDs/peds). Spektrix uses the Ingenico Lane 3000 integrated PIN Pad.
Users in the UK and Ireland should refer to Ordering a PIN Pad (UK and Ireland). Canadian clients do not currently use integrated Chip Readers/PIN Pads with Spektrix.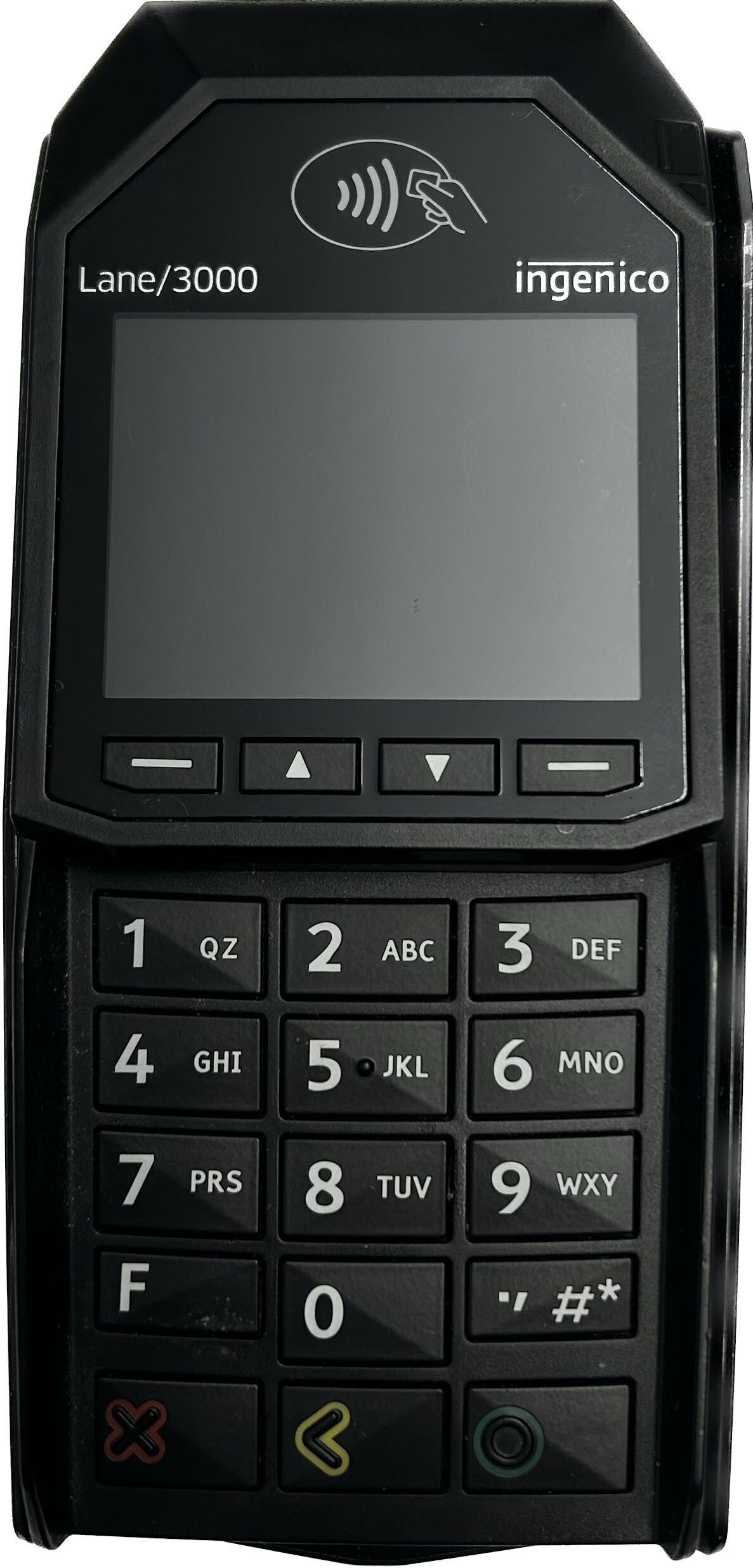 Spektrix can connect to the Ingenico Lane 3000 Chip reader in order to take secure payments. The Ingenico Lane 3000 is PCI compliant.
TIP: The Ingenico Lane 3000 is only available for US Clients who use Worldpay as their Payment Gateway. If you would like to discuss adding or switching to Worldpay to begin using the Ingenico Lane 3000, please contact Support.
By integrating with WorldPay, Spektrix is able to directly process any payments taken through the Ingenico Lane 3000, and send them directly to your Merchant bank account. You can read more technical specifics about the Ingenico Lane 3000 in the Ingenico Data Sheet.
You can order the Ingenico Lane 3000 from two different vendors. However, which vendor you use will depend on how your organization uses WorldPay. You must order from the correct vendor so that your Chip Reader integrates correctly with Spektrix:
If you use Worldpay as both your gateway and your processor you should order your Chip Reader directly from Worldpay.
Email productsalesteam@fisglobal.com with the following information:
Your Merchant ID
Your Organization Name
The quantity of Ingenico Lane 3000 Chip Readers you wish to order
They will respond to you with a docusign request. Once you submit the docusign, you should receive a Chip Reader in the mail soon thereafter.
If you use World Pay only as your gateway you should order your Chip Reader from POS Portal. Business hours are 8am-5pm PST. They can be reached as follows:
Phone: 855-838-4611, Select Option 1
Your finance department will be able to tell you which category your organization is in if you are unsure.
Once you receive your Ingenico Lane 3000, your next step is to set up the device.
The Ingenico Lane 3000 connects to Spektrix through the Box Office App.
For information on the App and how to proceed with an installation, read these articles:
You can now order and install an Ingenico Lane 3000 for use with Spektrix.