If you need a new Report or a change made to an existing one, you'll need to request this using the Report Request form.
Before you read this article, we recommend you start with:
If this is your first request, we recommend you read this article to find out everything you need before submitting the form below.
There are a number of ways you can find the Report, or information you are looking for.
Your Spektrix system comes with a wide variety of

Standard Reports

with PDF templates

.

Find out which Reports return which types of data in

A Guide to Standard Reports

.
TIP:You can also run Standard Reports as unformatted CSV files. Take a look at the article How to Run a Reportfor more information.
Criteria Sets

can be used against Standard or Custom Reports to configure the data that is returned.

Build your own Custom Reports

that export as

unformatted CSV files.

It's also possible to

create a copy

of a Standard Report and amend it by following the same steps.
If you can't get the information that you need from one of these options, then you can instead request a Custom Report or request a change to an existing Report.
To best be able to help with your request, we ask for some detailed information about what you need.
Fill in the Report Request form with as much detail as possible, including:
Whether you want to request a new Report, or changes to an existing one.

The information you want to be included in the Report.

Detailed mockups of how you'd like to see the information presented.

Information about the time scale you are working to and any important deadlines.
WARNING: If you are unable to provide any of this information, it is likely to cause a delay to your request.
Firstly, you'll need to let us know what information you want included in your Report.
Here are some prompts to help you describe this to us. The answers to these questions will help us build a Report which meets your needs.

Name of the report

What is the purpose of the report?

What do you intend to use it for?

How often do you intend to use it?

Should the report include any particular data? For example, prices, totals, seats, Order IDs, etc.
Should the report exclude any particular data? For example, comps, companion seats, and merchandise.

Would you like to base the information on any

Attributes

in your system? If so let us know exactly what the Attribute names are so we know which ones to use. For example, if you want a column for

Genre

, let us know what your Genre Attribute is called in your system.

Be clear

regarding what to call columns and in which order you'd like them. If you're editing an existing report, let us know if you'd like any of the current columns to be hidden, renamed or edited
TIP: Think about what you might use as a Criteria Set to filter your Report. Criteria Sets can filter Reports based on specific things such as time periods or Events / Instances. Once you have received your Custom Report it is possible for you to create as many different Criteria Sets as you need.
Whether requesting a new report, or changes to an existing one, we ask that you please provide a mock-up of what you would like the report to look like. This is integral to helping us build the right report for you.
The mock up can be as simple or complex as you like as long as it is clear.

Clearly label columns and rows.

If working with visualisations, show the type of visualisation (bar chart, table, etc).
Here are some examples of mock-ups.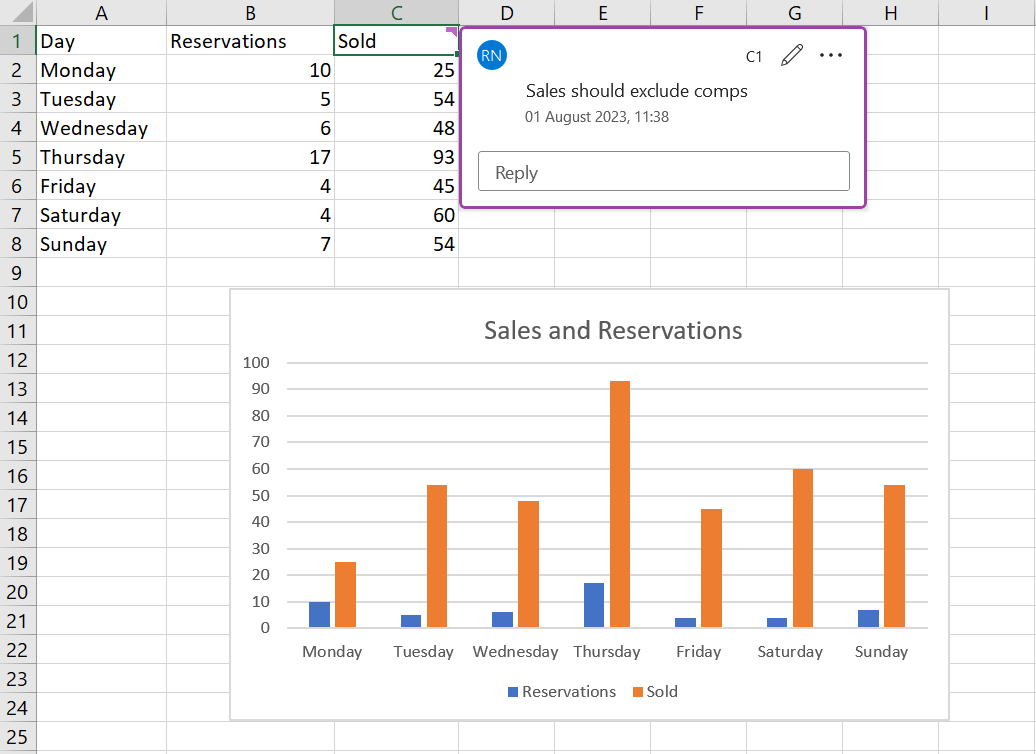 Please let us know if the report you are requesting is time sensitive. It also helps us to know the reason for the time sensitivity and any deadlines you are working towards.
We'll try our best to get your report to you for when you need it but please be aware that we get a large number of report requests, and the more complex the report, the longer it can take to build.
If your request is urgent (for example, you need it to be able to invoice a producer or close a show) or you'd like to discuss the specifics of what you need, get in touch with the Spektrix Support team to discuss what might be possible.
Below are the outlined stages that your Report Request will go through - from Submission, all the way through to Completion:
When you are ready to fill in the form, click on the link below to open it in a new tab.
Completing the form will create a Support ticket as usual, and someone from the team will be in touch to keep you up to date with progress.
REMINDER: The more information you are able to provide us about your report request the less likely it is to cause a delay to your request due to missing information.
The Report Request form
To continue learning about Reports in Spektrix, take a look at the following articles:
You can find more articles on running and configuring Reports in the Reporting section of the Support Centre.