Ticket Printers enable you to print tickets, address slips and card receipts, so that you can provide these to customers in-person and by post.
This article offers an overview of how Ticket Printers work with Spektrix and how to choose the best Ticket Printers for your organisation.
Finally, you will find links to other Support Centre articles to help you install, configure and troubleshoot your Ticket Printers.
Ticket Printers connect to Spektrix through the Spektrix Box Office App. The Box Office App is a piece of software which enables hardware to communicate with Spektrix.
You will need to install the Box Office App on all PCs that have a wired (USB) connection to a Ticket Printer.
After you have installed the Box Office App, you will need to add your printer to the App.
TIP: After you add Ticket Printers to The Box Office App, they will be available across your organisation and anyone can print to them; you just need to keep the Box Office App running on the PC the printer is connected to.
You can connect a range of Ticket Printers to Spektrix. Most organisations choose BOCA (US and Canada) / BOCA (UK and Ireland) or Stimare printers.
Both BOCA and Stimare offer a range of printers.
TIP: All Ticket Printers in this article use thermal printing. This means that rather than using ink, they use heat to print onto the surface of tickets.
All BOCA Thermal Ticket Printers work with Spektrix. You can see the models currently available in your region here:
Older BOCAs can still be used with Spektrix, but if you're looking to buy a new Ticket Printer, BOCA's Lemur series is a popular choice. A BOCA Lemur is shown here: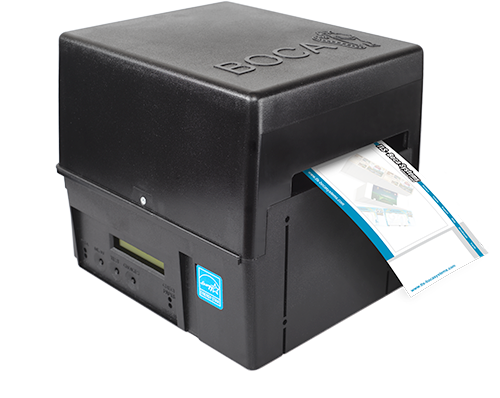 You will find a wide choice of printers in BOCA's Lemur range. Please refer to the manufacturer's website (listed above by region) for detailed information on the sizes and features of each model.
WARNING: Some features in dual path printers such as the Lemur-2P (which uses two different sized tickets), are not supported in Spektrix.
All Stimare Thermal Desktop Ticket Printers work with Spektrix. There are two options available to order: STIMA CLS and CMP models. A further model, the small STIMA SML, has now been discontinued, although existing SML printers will continue to work with Spektrix.
The STIMA CLS and CMP (CLS shown below) are large printers with multiple features, designed for heavy-duty use. These measure 19.3 H x 21.6 W x 25.2 L.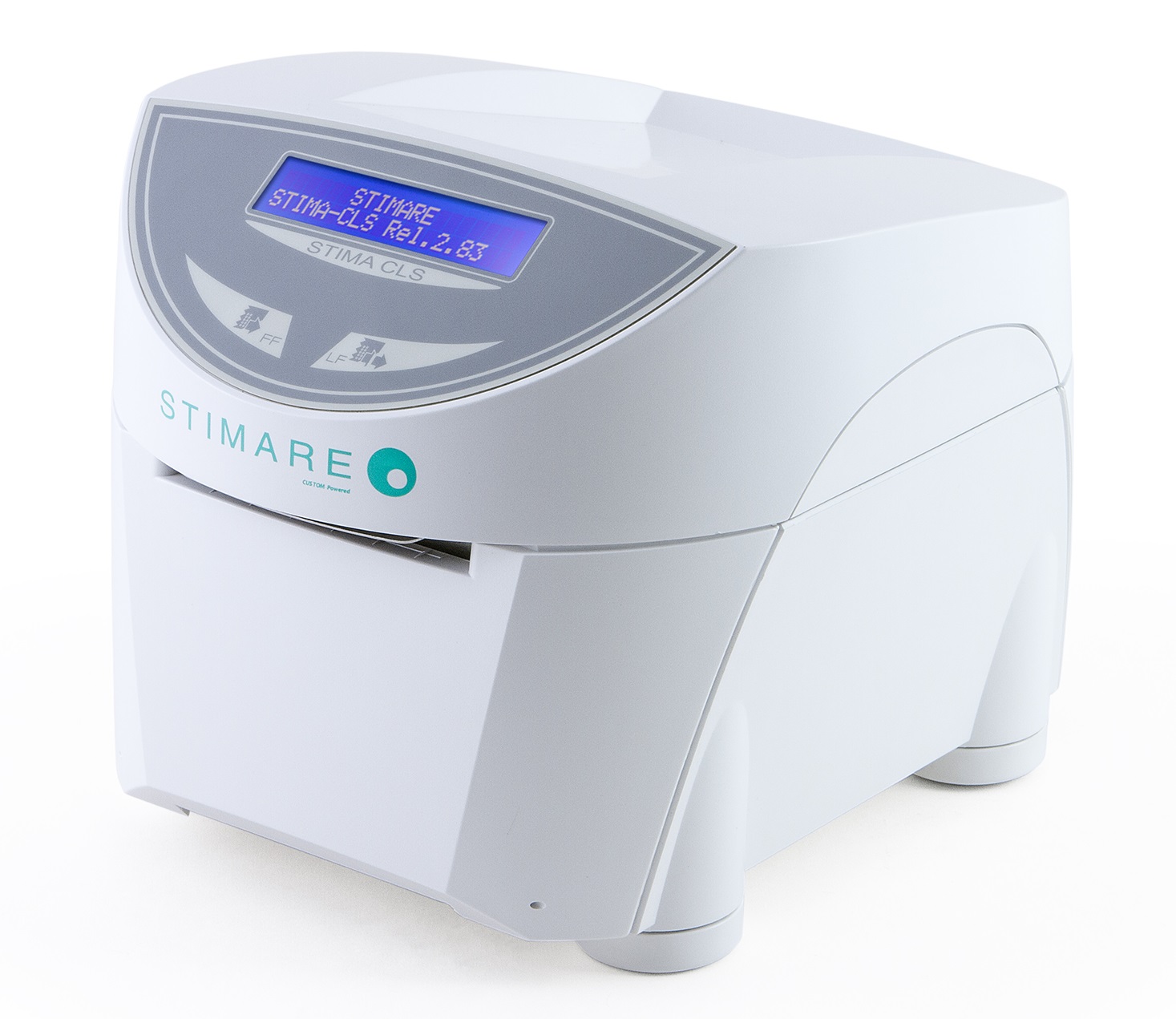 You can see full details for these Ticket Printers by visiting the Stimare website.
TIP: All Ticket Printers can print barcodes for use with Ticket Scanners. Stimare Ticket Printers can also print QR codes on tickets. BOCA Lemur Printers can print QR codes in Generic mode, but not using FGL. For more information on using QR codes and barcodes, read The Ticket Design Tool.
For more information on how to order a printer, please read these articles appropriate to your region:
Before considering other brands of Ticket Printer, always contact our Support team to check their compatibility with Spektrix.
For more information about using Ticket Printers with Spektrix, read these articles:
These articles will help you understand, set up and troubleshoot Ticket Printers.