Your Spektrix system comes with a wide variety of Standard Reports which are designed to suit a wide range of purposes and use cases. They all feature PDF templates, which provide clear visual outputs for each report, and are automatically updated whenever we add or change features in the system. You can find all sorts of useful documentation about Standard Reports elsewhere on the Support Centre, but if you're interested in knowing more about how reports work then we would recommend you read through our Differences Between Report Types article in particular.
If you can't get the information that you need from one of the Standard Reports, you can instead request a Custom Report, which we can create using either as a brand new report or by making changes to an existing report. Fill in the form below with details of what would like us to build for you, or the changes you'd like made to an existing report, and we'll see what we can do; however, before you make your request, please read through the following sections about what to include on the form.
Mock-ups
Whether you're requesting changes to an existing report or an entirely new report, we'll ask you to provide a mock-up of what you would like the final report to look like to help us build the right report for you.
This mock-up can be as simple or complex as you like, as long as it clearly demonstrates exactly what you're looking for. Please make sure you provide a mock-up even if you're asking for changes to a previously-created Custom Report.
Here are some good examples of mock-ups: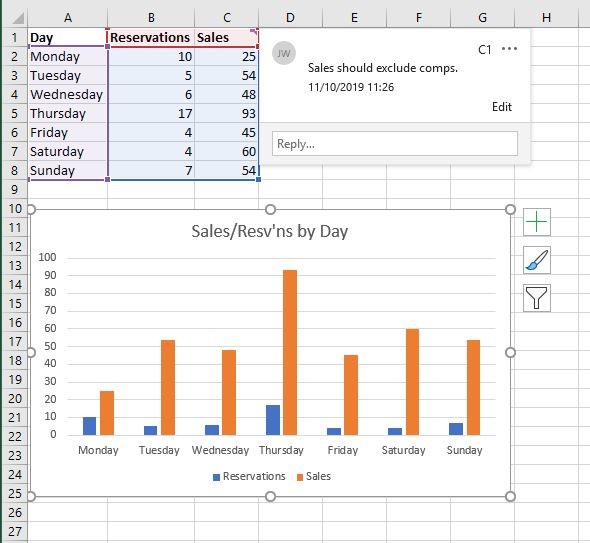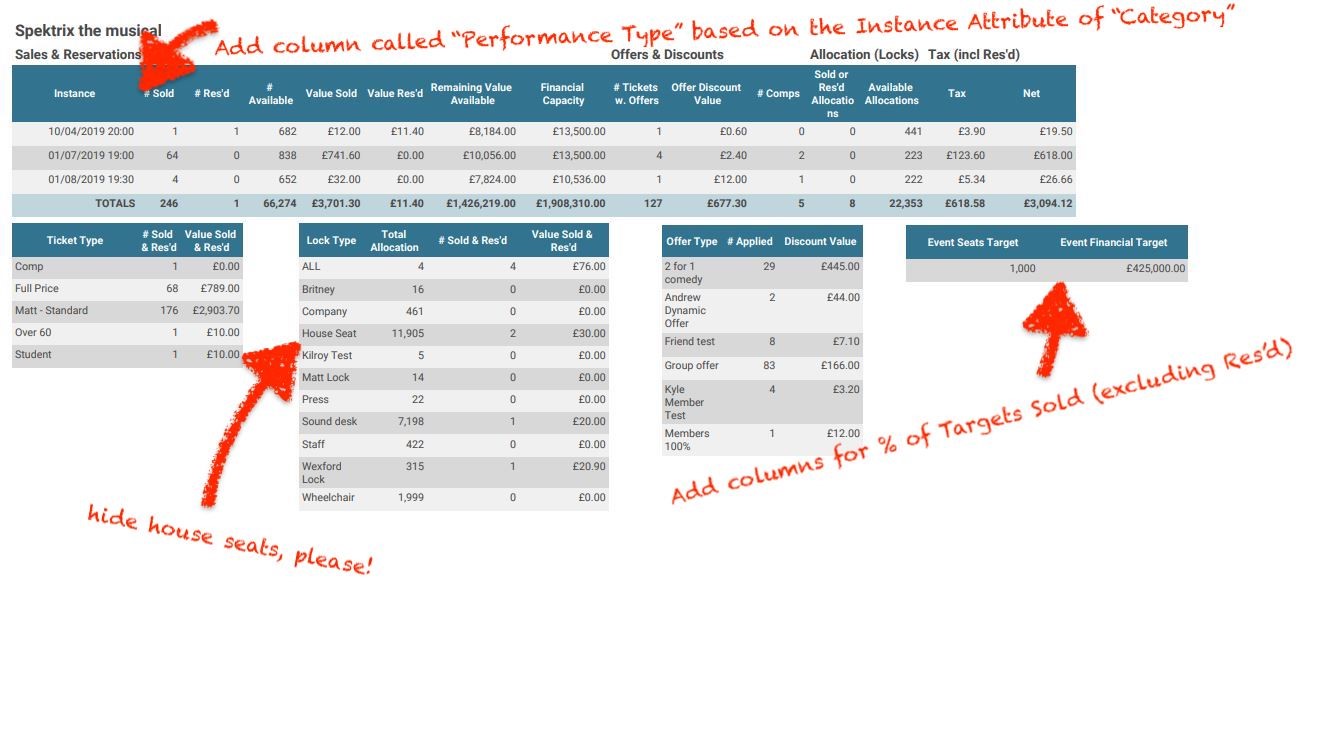 Of course, yours doesn't need to match these, but they illustrate the sort of thing that's helpful so that we can get your report created as quickly and simply as possible! For example:
Flag if the report should exclude anything in particular (e.g. total sales excluding comps or companion seats)

Be clear regarding what to call columns and in which order you'd like them

If you're editing an existing report, let us know if you'd like any of the current columns to be hidden, renamed or edited

If you'd like to base anything on Attributes within your system, let us know exactly what the Attribute names are so we know which ones to use

For example, if you want a column for

Genre

, let us know what your Genre Attribute is called in your system
Due date
In order to help us get your Custom Report built, please let us know the ideal date that you would like it ready for. We'll try our best to get your report built for when you need it, but please be aware that we get a large number of report requests, and the more complex the report, the longer it can take to build.
If your request is urgent (i.e. you need it to be able to invoice a producer or close a show) or you'd like to discuss the specifics of what you need, please get in touch with the Spektrix Support team to discuss what might be possible:
Report Request Form
Click on the link below to open the form in a new tab:
Completing the form will create a Support ticket as normal, and someone from the Support team will be in touch to keep you up to date with progress.
***
If you have any further questions about requesting Custom Reports, please don't hesitate to get in touch with the Spektrix Support team.