If you ever leave a transaction half way through and then log out of Spektrix or close your browser, when you log back in you are presented with the option of recovering the unconfirmed transaction.
When you log back in you will be presented with the order that you were mid-way through and – if you're not ready to pick it up you can continue without it: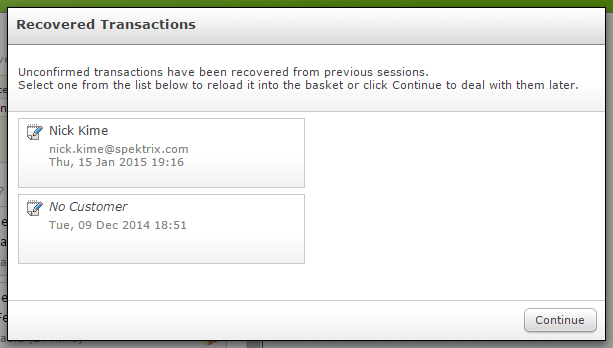 This transaction will be left until you want to pick it up again: if there are not any payments in the order it may time out from your open list of transactions as normal.
When you're ready to continue with it you can pick it up from the basket (you'll see there will be a separate tab for Recovered Transactions: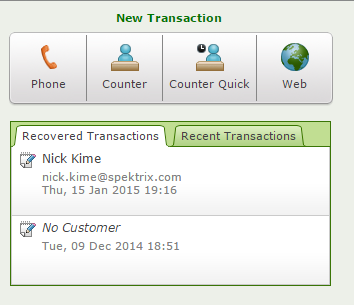 Be careful when leaving any transactions that contain a confirmed card payment. Card payments are authorised live with the bank – this means that you need to have confirmed the order by the time you come to reconcile your takings with your Payment Provider - otherwise you will have taken money that is unconfirmed and will not be reported on in Spektrix.