What is it?
Website Content is where you set how you want certain items such as Merchandise, Memberships, Events and Offers to appear on your website.
If you need to set this or not, depends on your website integration. Contact Spektrix or your Web Designer if you are unsure.
How does it work?
Website content uses something called 'Wikitext' to help you easily format content so that it looks like the rest of your website. It does this by working off the CSS made by your web designers.
Whenever you come to update the website content of an item, Spektrix will always supply Wikitext formatting help on the right-hand side.
NAME: the name of the item does not pull through to the page automatically - be sure to add the name of the item to the 'Website' tab, too.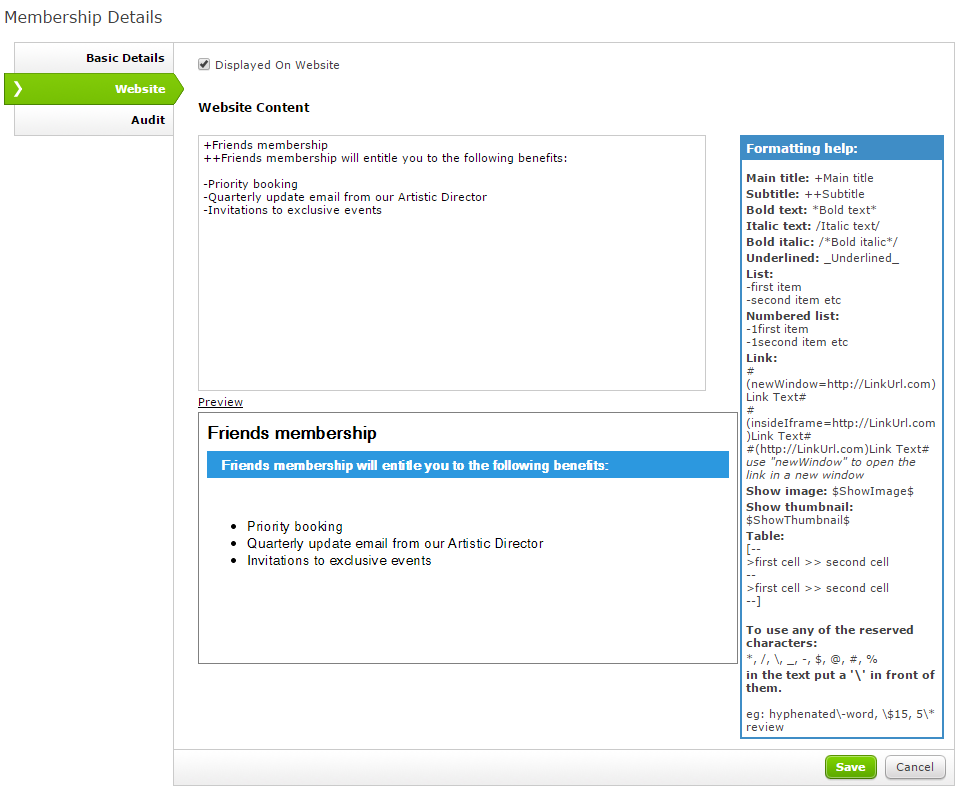 How is Wikitext converted to HTML?
Wikitext markup is automatically converted to HTML so that it can be displayed on your website. It is important to understand the HTML markup that is generated so that you web team can write CSS to style the content in keeping with your website branding.
More information on Website content, specifically in relation to Events, can be found here.