Spektrix provides a lot of the tools you need to be able to sell tickets online, over the phones and at the box office, but we can't do everything - along with your business bank account you need an account with an acquiring bank so that you can accept card payments, and you also need a payment service provider to actually put payments through.
In this article we're going to explain how Spektrix works with your bank, including the different components involved.
An acquiring bank is an organisation which facilitates card processing - in other words they allow other organisations to accept credit and debit card payments. Without one of these, you would only be able to accept payments by cash, cheque, bank transfer etc. A few examples of acquiring banks are organisations such as Streamline, Lloyds Bank CardNet or Barclays.
How do they work?
Acquiring banks work by charging you a fee for card processing, which is often different for debit or credit cards based on a number of factors including the risk profile of your business and the sales channel that you're using. For example, there's less risk with a customer buying a ticket in person than there is online, as in-person transactions are authenticated by the PIN number.
An acquiring bank will be able to give you a merchant account which provides access to payments across all channels, by providing you with merchant numbers for each of the different sales channels. The three main channels are:
MOTO: this stands for Mail Order/Telephone Order, and is the channel you use when making Phone transactions in Spektrix.
Ecommerce: this is the channel used when you make Web transactions in Spektrix.
EPOS: this stands for Electronic Point Of Sale, and is the channel used when you make Counter transactions in Spektrix. Chip & PIN transactions come under this channel.
You may also want to get a fourth merchant number for Continuous Authority - see the section below.
Occasionally, some acquiring banks will combine some of the numbers into multi-channel numbers. For example, they may give you only one number for MOTO and Ecommerce. This is fine: it will just be important to check both channels carefully once the number is issued.
With your merchant numbers set up, each day your acquiring bank will pay all of the money from the previous day's transactions into your business bank (i.e. the bank account where your money lives).
Sometimes, you may be offered a delayed settlement arrangement with your bank. This is when your funds reach you at a set period after they are taken, for example three months later. Banks often offer this for companies with a short financial history, as it offsets their risk in taking card payments on your behalf if you were to cease trading. This is especially the case when purchasing tickets, as the bank is taking money for goods that won't often be 'realised' for weeks or months. If you are in this situation, you'll want to assess the impact of this on your cashflow. You may be able to get earlier settlement by paying higher fees or speaking to another acquirer.
Should I use a particular bank?
We don't have a recommended acquiring bank - it's up to you to decide who to work with. You don't have to have a merchant account with the same bank as your business account, however it's a common occurrence. For example Natwest (as a business bank) and Streamline (as a merchant/acquiring bank) are in fact the same organisation.
If you want to accept payments via American Express you will also need a separate merchant number which you can get directly from AMEX.
Payment Service Providers (PSPs)
Payment Service Providers (PSPs) facilitate the processing of card payments, sitting between Spektrix and your merchant bank (or American Express). The PSP provides a connection between Spektrix and the merchant bank, while the merchant/acquiring bank actually processes the payments.
As well as providing a payment gateway (i.e. the connection between Spektrix and the merchant bank), PSPs allow you to configure fraud protection rules, and set up security processing features (such as 3D Secure) and address checking. They also provide a secure method of storing cards, outside of Spektrix.
Who do you recommend?
In the UK and Ireland we only work with one PSP, which is Opayo (formerly SagePay). All processing fees from Opayo are included in the charges you pay to Spektrix - there are no additional costs.
NOTE: if you've been with Spektrix for a long time you may work with an older PSP or have a different arrangement - to update these, please get in touch with the Spektrix Support Team.
Continuous Authority (and stored cards)
Continuous Authority allows you to take recurring payments from customers without them being present, for instance if you want to set up auto-renewable memberships. This is different from Direct Debit, as it's an arrangement between yourself (as a business) and the customer, whereas Direct Debit is an arrangement between the customer and their bank.
If you want to set Continuous Authority up, you may need a separate merchant number from your merchant/acquiring bank, and Opayo will need to be set up to allow this. There are no additional charges from either Spektrix or Opayo for this, however it's likely to incur higher transactional charges from your bank as the payment is not verified by the customer each time. We would recommend contacting your merchant bank who will be able to advise further.
Continuous Authority is also different from Stored Cards (otherwise known as Cardholder Wallets). Opayo offers the ability to 'store' customers' cards, so that customers don't have to enter all of their card details each time they make a transaction. This doesn't actually store the card details in Spektrix, instead it tokenises the long card number and date - but the customer is required to enter their security number each time.
How does this all actually work?
As you'll have seen by now there are a number of links in the chain between a customer making a payment either online or in the box office, and the money actually reaching your bank account. Here's a simple overview of that chain:
A customer makes a payment in Spektrix.

Opayo verifies the customer's details, based on the rules you've set up.

Assuming the rules are all passed, Opayo passes the card details to your acquiring bank who then attempt to take the payment from the card.

If this is successful the acquiring bank tells Opayo who then pass this information to Spektrix, confirming the order.
What do I need to do to get set up?
You will need to make sure you have a merchant account with your acquiring bank, first of all. Assuming you already have that, you then need to request that your bank sets up merchant numbers for you. You will need at least three - one each for the MOTO, EPOS and Ecommerce channels, along with a further one if you want to set Continuous Authority up.

See this separate article for more information on how to apply for merchant numbers for use with SagePay.
Chip & PIN terminals
Spektrix works with integrated chip & PIN terminals, which connect to your computers via USB and communicate directly with Opayo over the internet. These are different to PDQ machines, which are not integrated and which connect directly to your bank. Opayo's Chip and Pin Software, Guardian, works with Verifone VX820s and P400s, and these can be ordered through Spektrix. These models also include Contactless/Apple Pay/Google Pay functionality.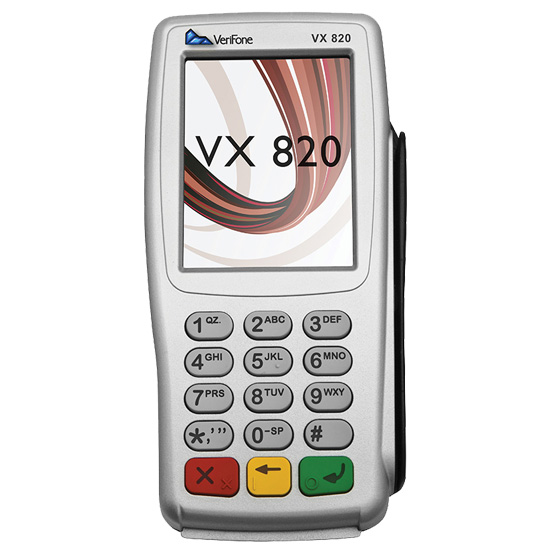 Anything else to consider?
When requesting new merchant numbers, the amount of time that your acquirer will take can vary depending on a range of factors, from which bank you use to how good your relationship is with your acquiring bank. This can potentially be quite a long time, especially if you (as an organisation) haven't taken card payments before.
Once you have your merchant numbers, get in touch with the Support Team who will ask you to fill in a couple of forms, and then send them back to us at Spektrix. We will then send the forms to Opayo and request that they set each of the merchant numbers up and activate them.
It's always worth planning ahead and requesting your merchant numbers as far in advance as possible, just in case it's going to take a long time. Our advice is always to leave as much time as possible, and to regularly chase your contact at the merchant\acquiring bank to make sure they are actively working on this for you.
It's also worth leaving time after the merchant numbers are set up, for testing and troubleshooting at Opayo's end. It's not uncommon for banks to make mistakes setting up merchant numbers, so Opayo may come across issues which require you to speak to the bank again.
***
If you have any further questions, please don't hesitate to get in touch with the Spektrix Support Team.